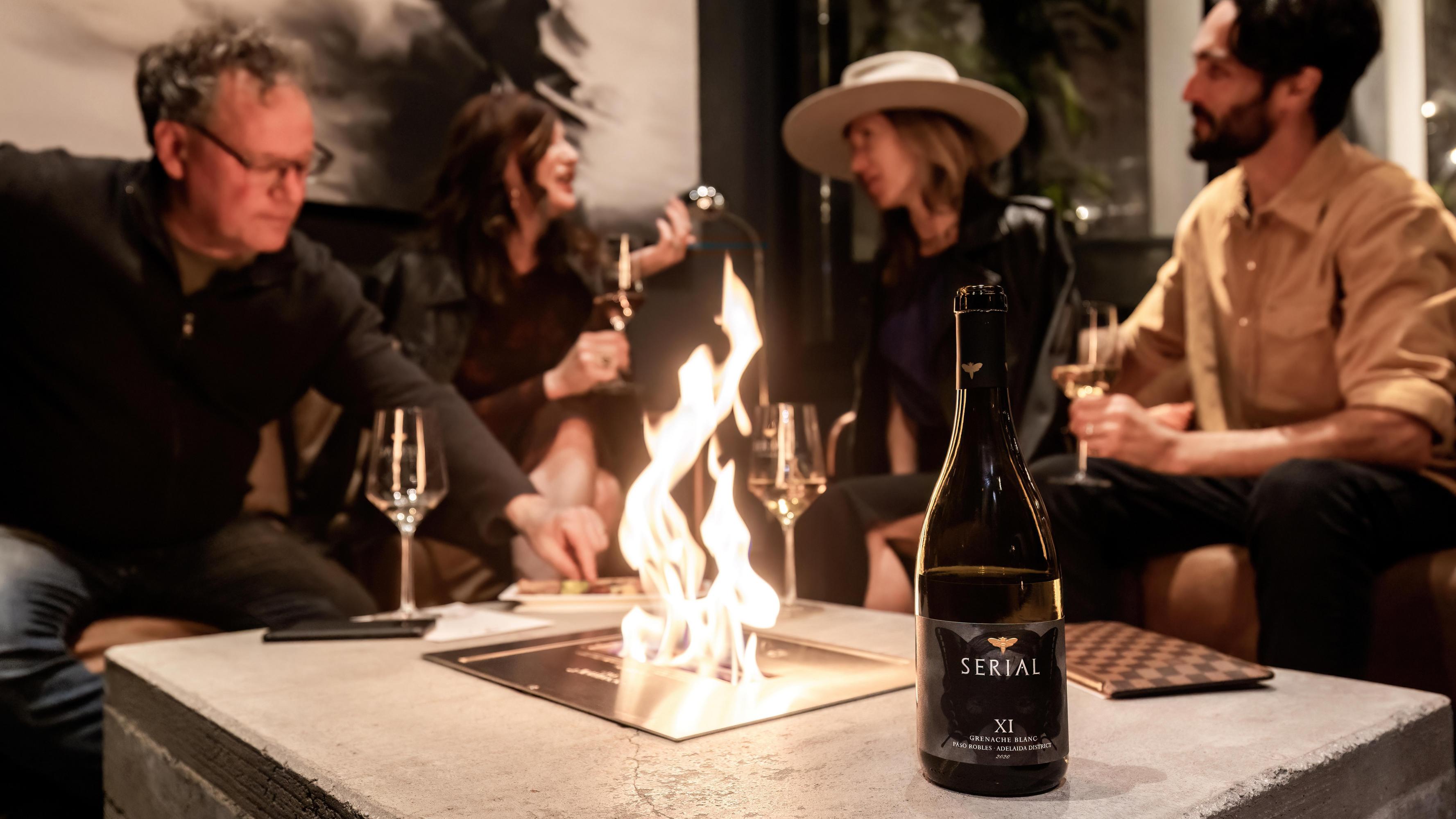 The Serial Tasting Lounge was created to be a completely different Paso Robles wine experience. Wines from across Paso's many Districts and sub-AVAs in an atmosphere of luxury, relaxation and timelessness. Serial Wines promises an escape from the hurry and a leisurely discovery for the senses–taste, aroma, sight, sound and touch.
Enjoy Serial Wines' diverse selection of Paso Robles wines, original artworks, stunning décor and musical performances–day or night. Open daily at 10a.m. until midnight on Thursdays through Saturdays, and until 10 p.m. the remainder of the week. Our wine education and hospitality team is ready to welcome you to start your wine journey, for sunset by the firepits, and pre- or post-dinner sips.
Experience the difference day and night at the Serial Tasting Lounge in downtown Paso Robles, a USA Today 10Best New Winery of 2022.
Living Art
You will find the Serial Tasting Lounge within the historic Odd Fellows building, a beautiful architectural landmark since 1912. Original historic touches from this building sit comfortably alongside new and reclaimed materials composed by designer Richard Von Saal with sumptuous textures and finishes in copper, velvet and bronze.
A head-turning gallery of original, fantastical paintings bring a touch of the avant garde, reflecting the international artworks—also depicted on our wine labels.
Serial Wines' space is the perfect backdrop to experience the living art of wine–an always-evolving composition of terroirs, varietals and time. The pinnacle of which is the NEW Serial "Taste the Terroirs" wine flight and pairing that expresses the diversity of Paso's wine region.
Our wine education and hospitality team can share the history of the building; the provenance of its gorgeous décor and original international artworks; and of course, our stunning portfolio of wines now in their eighth vintage. Truly an artful way to enjoy Paso Robles. Walk-ins are welcome, reservations are highly recommended.