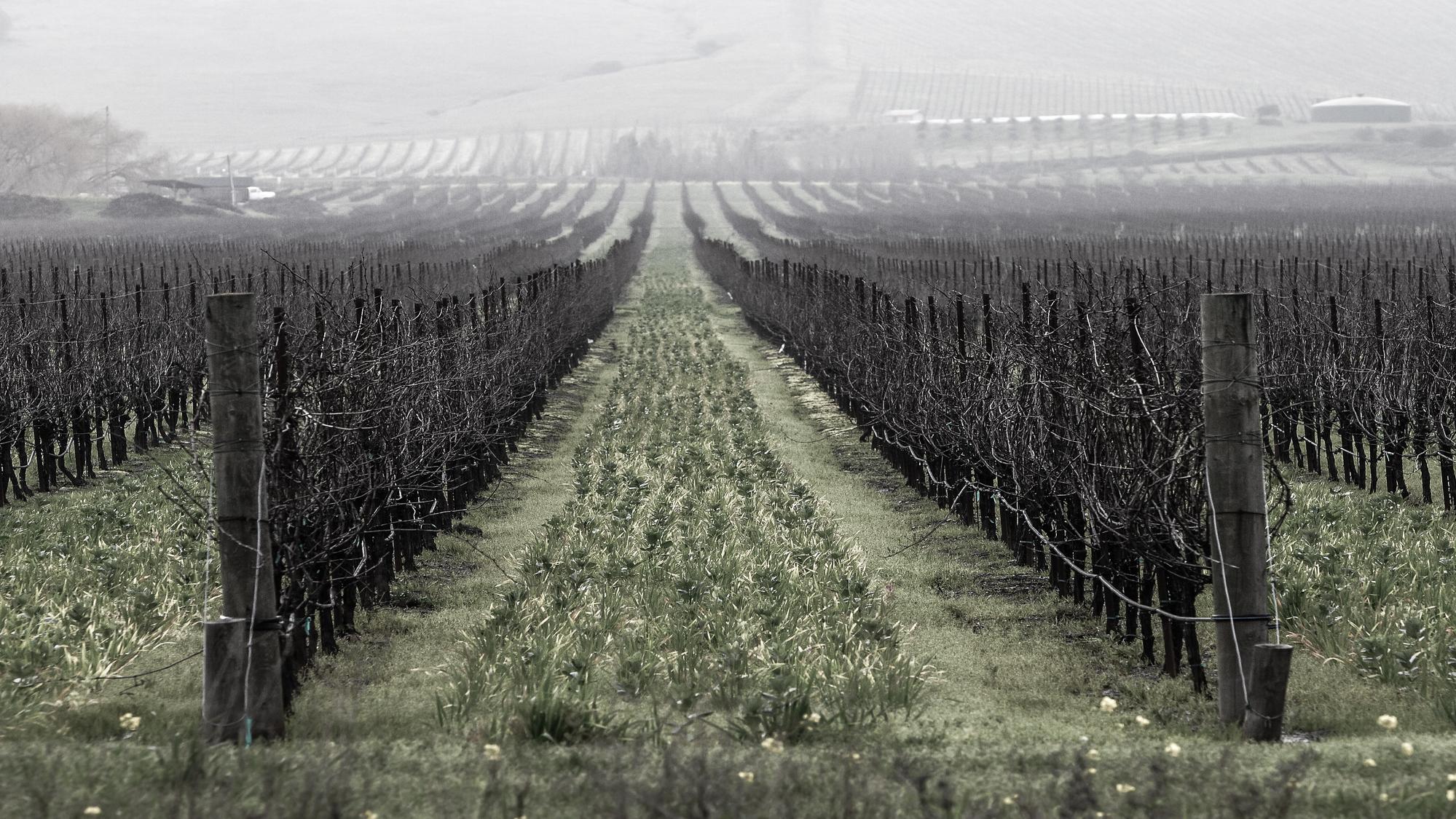 Atmospheric rivers poured through Paso Robles wine country this winter, exceeding our seasonal rainfall averages–and that's a good thing!
Plentiful rains bring another boost to our burgeoning wine region—fast becoming known for complex and expressive wines. Vineyard soils across the region have replenished, setting the stage for each of our diverse terroirs to showcase their individuality. At our estate Deseo in the Estrella District, our vineyard planted to Syrah, Tempranillo, Merlot, and much more is on track for a stellar second vintage, and our growing partners in Adelaida and Willlow Creek are reporting similar good news—the 2023 growing season is off to a great start!
River Deep, Mountain High
As of this writing, the 2023 vintage rainfall in Paso Robles is 18.41 inches—beating the historical annual average of 14 inches. Something that's happened only twice in the previous 10 years. Our diverse region of elevations, valleys and soil types here in Paso is soaking up this much-needed moisture, ready to put into the 2023 crop. Needless to say, the rain is a very welcome sight for Paso's winegrowers. "We're always excited anytime we can really fill the soil profile," says Sander Scheer, Serial Wines' Director of Vineyard Operations. "You can drip irrigate the vines to close that gap, but there's nothing like the saturation you get from natural rainfall."
The rains have also helped replenish the Paso Robles aquifer and local reservoirs and lakes—all great news following after three years of dry conditions here in the region.
Rock Solid
Intense storms can sometimes create erosion which could impact vine integrity and yields. Thanks to Sander and his team, careful preparation and cover cropping have kept vineyard structures intact—a smart vineyard management tactic employed by the best farmers. "Our cover crops had already sprouted three to four inches when the heavy rains hit, which made a big difference," Sander says.
The result, we hope, will be both maximum quality and quantity across Serial's portfolio of single vineyard, sub-AVA and Paso Robles releases that really showcase the varietal and its terroir. –Think Grenache Blanc with clean tight minerality, lush Cabernet Sauvignons and Syrahs, and complex Red Blends that Serial is becoming known for.
In short, all signs point to a healthy start to the growing season at Deseo Vineyard and across Paso Robles incredible. Excitement is in the air across our wine community here in Paso—An inspiring time to be here and learn why Paso wines are going from strength to strenght with each vintage. Join us at the Serial Tasting Lounge to taste the fruits of earlier seasons, marvel at the green hills around Paso Robles, and get the inside track on an exciting 2023 vintage.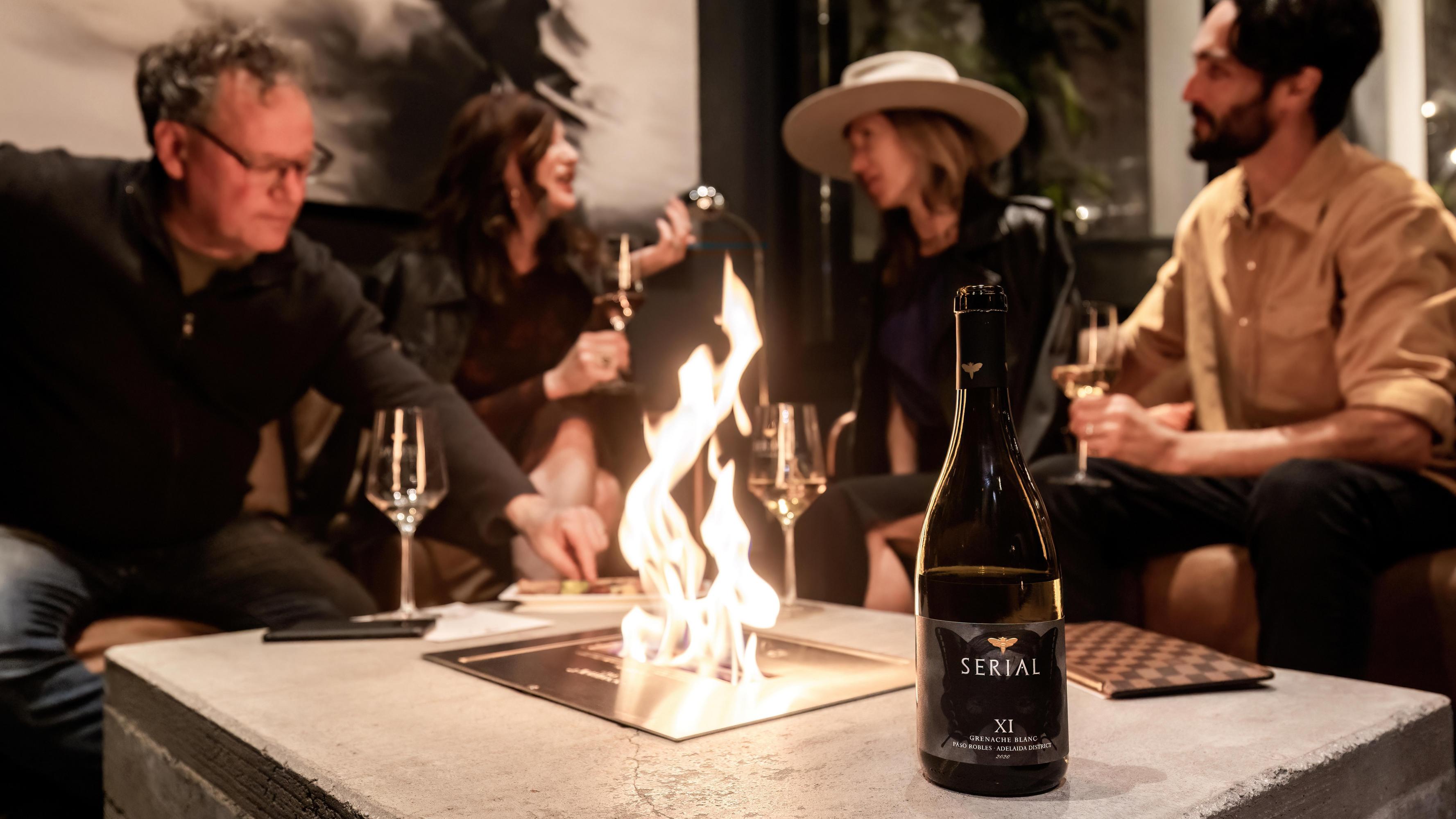 The Serial Tasting Lounge was created to be a completely different Paso Robles wine experience. Wines from across Paso's many Districts and sub-AVAs in an atmosphere of luxury, relaxation and timelessness. Serial Wines promises an escape from the hurry and a leisurely discovery for the senses–taste, aroma, sight, sound and touch.
Enjoy Serial Wines' diverse selection of Paso Robles wines, original artworks, stunning décor and musical performances–day or night. Open daily at 10a.m. until midnight on Thursdays through Saturdays, and until 10 p.m. the remainder of the week. Our wine education and hospitality team is ready to welcome you to start your wine journey, for sunset by the firepits, and pre- or post-dinner sips.
Experience the difference day and night at the Serial Tasting Lounge in downtown Paso Robles, a USA Today 10Best New Winery of 2022.
Living Art
You will find the Serial Tasting Lounge within the historic Odd Fellows building, a beautiful architectural landmark since 1912. Original historic touches from this building sit comfortably alongside new and reclaimed materials composed by designer Richard Von Saal with sumptuous textures and finishes in copper, velvet and bronze.
A head-turning gallery of original, fantastical paintings bring a touch of the avant garde, reflecting the international artworks—also depicted on our wine labels.
Serial Wines' space is the perfect backdrop to experience the living art of wine–an always-evolving composition of terroirs, varietals and time. The pinnacle of which is the NEW Serial "Taste the Terroirs" wine flight and pairing that expresses the diversity of Paso's wine region.
Our wine education and hospitality team can share the history of the building; the provenance of its gorgeous décor and original international artworks; and of course, our stunning portfolio of wines now in their eighth vintage. Truly an artful way to enjoy Paso Robles. Walk-ins are welcome, reservations are highly recommended.