March 13, 2023 | Serial Wines
A MOMENTOUS YEAR: Looking Back - and Ahead - with Serial Wines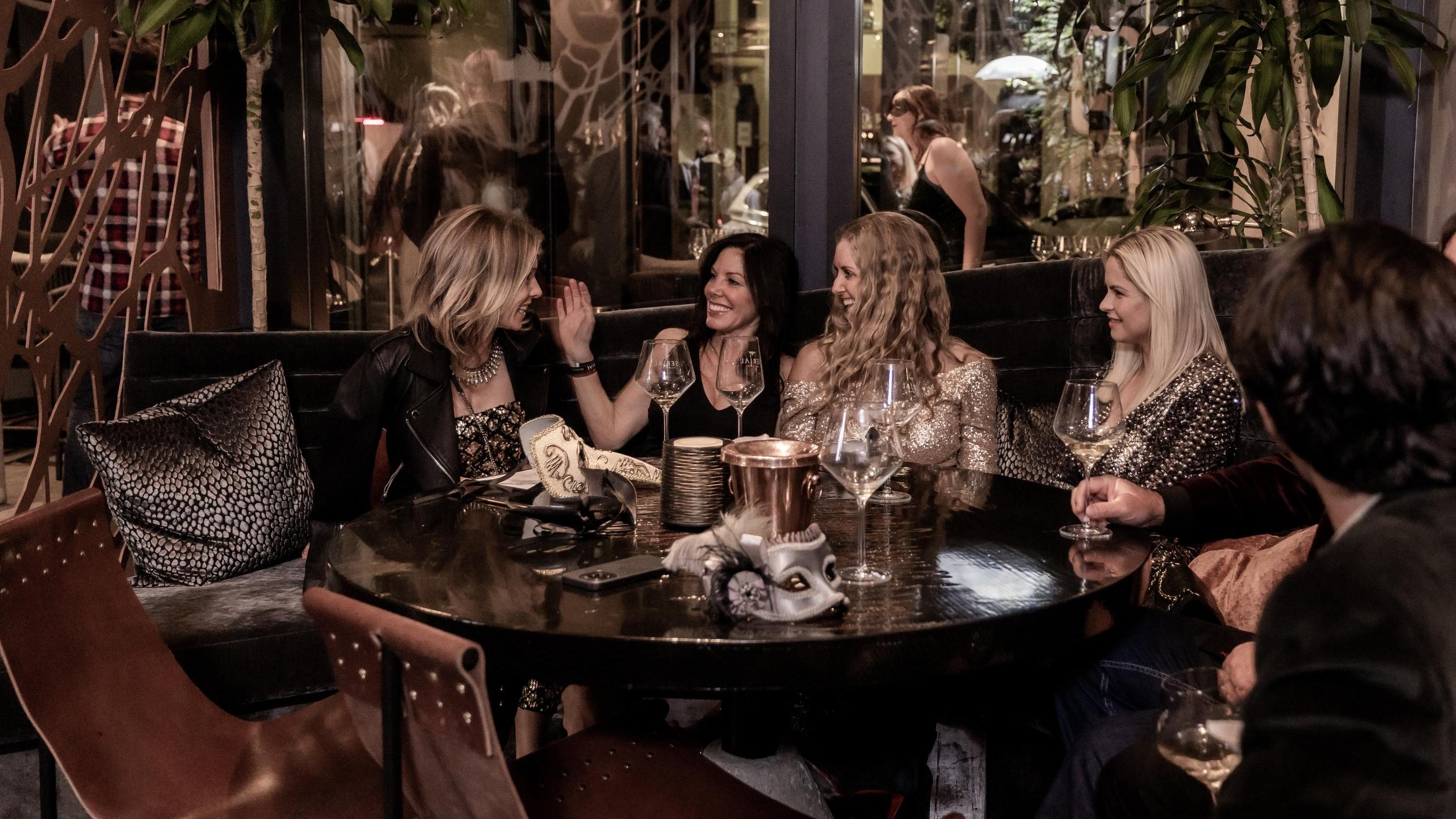 Join us as we celebrate the first anniversary of the Serial Tasting Lounge in downtown Paso Robles, capping off a dazzling year of discovery, evolution and excitement.
The Serial Tasting Lounge is a different kind of wine experience: a stunning backdrop to explore the living art of wine through Paso Robles' diverse terroirs, varietals, and vintages. And throughout the year, we released our most heralded wines to date—the 2019 Serial Halter Ranch Vineyard Syrah, 2019 Serial Willow Creek District Syrah, and 2019 Serial Estrella District Malbec.
The much anticipated Serial Tasting Lounge, which opened in March 2022, became an immediate sensation in the heart of downtown Paso Robles. By the fall, it had been named USA Today's 10Best New Winery of 2022. This distinction was achieved through a hotly contested reader's poll, and the result spoke to the passion and support of our patrons. Thank you!
This past year we've partied in high style at the inaugural Serial Masquerade on November 5th, lighting up the Tasting Lounge with luxury, festivity and mystique. Passersby were curious about the mystery of it all, and the energy inside the tasting lounge was high deep into the night. Our guests looked amazing, and our wines flowed along with gourmet bites and live music.
In 2023, we will delve further into the diverse terroirs of the incomparable Paso Robles region and welcome you even deeper into the world of Serial Wines. Soon, we will release our first-ever wines from the Santa Margarita Ranch AVA. April 13th will see our stunning Tasting Lounge as the backdrop for Ambiance Boutique's Spring Fashion Show–the art of wine and design coming together! Serial's "Taste the Terroir" flight featuring culinary indulgences paired with our most coveted wines from across Paso's broad region continues to be our most popular tasting experience. Hot on its heels is our newest offering, "Indulge in Elegance," which takes dessert to new heights with locally made , artisanal chocolates paired with our most decadent, silkiest wines. And our unique late-night hours until 10 pm and weekends until midnight make us the perfect stop before or after dinner.
The Serial Wines team is exceptionally grateful to the Paso Robles community—our partner growers, local community, visitors, fellow wineries, and businesses. Thank you for supporting Serial's momentous first year in downtown Paso Robles. We look forward to greater heights together as we create wines and experiences that elevate one of the most exciting wine regions on the planet.
Comments
Commenting has been turned off.