June 20, 2023 | Serial Wines
Serial Grenache Blanc: A Tale of Two Stunning White Wines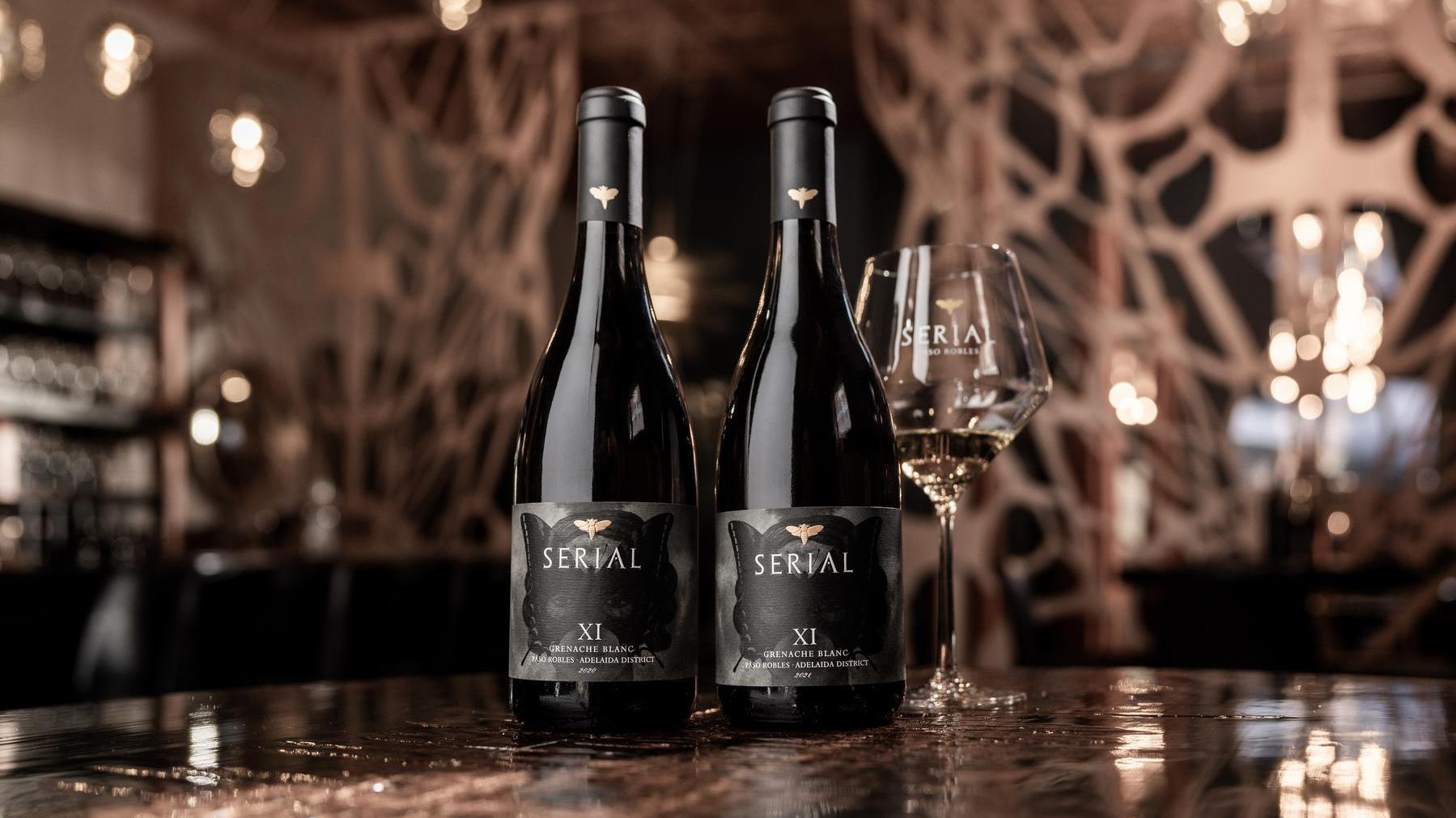 Experience the captivating journey of two successive vintages of the Serial Adelaida District Grenache Blanc—one mellow, one bright, both delicate and sophisticated.
The inherent nature of Grenache Blanc is both delicious and alluring. Best known for its essential role in many white blends from the Rhône Valley, Grenache Blanc proves equally exciting as a stand-alone wine: full-bodied with distinctive herbal and mineral qualities. This grape varietal excels in Paso Robles, where Rhône grapes famously thrive. The result is an alternative white wine for those in the know.
The 2020 and 2021 vintages of our Serial Grenache Blanc come from the same coveted vineyard in the westside coastal mountains of the Adelaida District. This district is one of the most acclaimed AVAs in Paso Robles, with rugged slopes, calcareous soils and a persistent marine influence creating perfect conditions for Rhône and Bordeaux varietals alike. Access to these premium vineyard conditions, allows us to create the unique and enigmatic Serial Grenache Blanc.
Two equally intriguing vintages of the same varietal that have two distinct winemaking approaches. The 2020 Serial Adelaida District Grenache Blanc was fermented and aged in neutral French oak barrels, while the 2021 Serial Adelaida District Grenache Blanc was fermented and aged in stainless steel tanks. One varietal, one vineyard—with two different interpretations showing the artistry of the winemaker's hand.
According to EVP of Winemaking, Jeff Kandarian, Grenache Blanc naturally lends itself to different expressions. After crafting the 2020 vintage in barrels, he was inspired to create stylistic contrast with a stainless-steel edition.
"The 2020 vintage has a golden hue, it's richer and rounder with a more viscous varietal expression," Jeff says. "The 2021 vintage has more of a platinum hue, with the vibrancy of flavor and acidity that you get from stainless steel. They are two sides of the same coin, and it's illuminating to taste them side by side."
Discover your next favorite white wine, just in time for the warm summer months with the Serial Adelaida District Grenache Blanc—two distinct vintages to choose from, revealing our passion for all that Paso Robles has to offer.
Comments
Commenting has been turned off.