August 15, 2023 | Serial Wines
GREAT EXPECTATIONS: 2023 Vintage in Paso Robles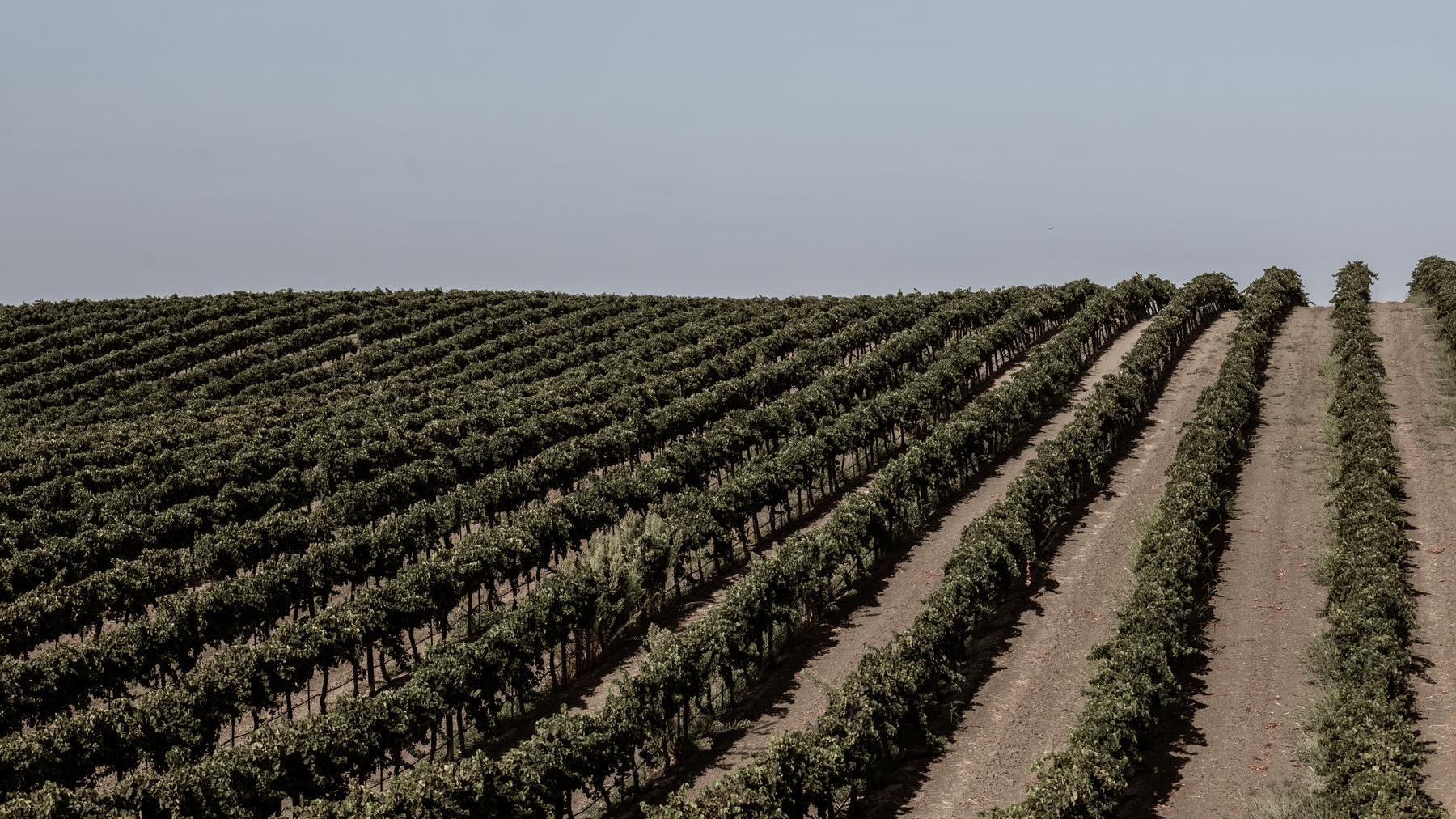 The heat is upon us in Paso Robles, as it always is this time of year. The rare blend of inland summer warmth and the significant marina influence from the nearby Pacific Ocean sets Paso Robles apart as an exceptional wine-growing region—recently named USA Today's #1 wine region in the U.S. It's one of the drivers behind John's interest in starting Serial Wines—a series of wines that showcase this terroir.
This time of year in Paso Robles temperatures can vary up to 50 degrees from late afternoon to early morning. We count on this daily interplay to deliver the rich flavors, sumptuous textures, and balanced structure for which Paso Robles wines are renowned.
However, this year is proving to be different in its own way. Much-needed winter storms brought historic rainfall to Paso Robles, which replenished the soils and created healthy vine canopies. A relatively cool spring delayed the beginning of both bud break and bloom, while July brought its typical hot weather, we are still expecting a long, late harvest season for 2023.
This is music to the ears of Sander Scheer, Serial's Director of Vineyard. "We love to see an elongated ripening process. It gives you that special combination of 'physiological ripeness,' when we achieve this balance of rich, layered flavors with fresh acidity and fine structure. As long as we don't get any freak weather in the next few months, Serial Wines will have an excellent vintage."
Seeking Perfection
At our estate Deseo Vineyard in the Estrella District, the Serial vineyard team has been busy with "leafing" and "dropping crop." Leafing is the process of selectively removing vine leaves to foster dappled sunlight into the fruiting zone. Dropping crop is the act of removing under-ripe or excessive clusters to ensure balanced yields. The perfect level of sunlight, combined with the right amount of fruit, can make all the difference between a good wine and a great one.
The grapes are now gaining color and sugar, a process known as "veraison." At Deseo Vineyard, we grow Tempranillo and Syrah for dedicated rosé production, and these are the grapes that will first come off the vine in late August or early September. We pick these grapes at lower ripeness levels to lock in bright acidity and fresh fruit flavors in the Serial Deseo Vineyard Rosé. The peak of the harvest will likely come in October, with Cabernet Sauvignon for Serial Paso Robles Cabernet Sauvignon, Serial Santa Margarita Ranch Cabernet Sauvignon, and Serial Adelaida District Cabernet Sauvignon dominating the latter half of the season.
All in all, we expect this year to deliver the vibrant rosés, lush whites, and complex reds for which Serial Wines is known.
Experience the Excitement
There is no better time to experience the excitement of Paso Robles than during the harvest season: spectacular weather, autumn hues in the vineyard, and the scent of fermenting wine in the air. Plan your fall getaway and join us at the Serial Tasting Lounge in the heart of downtown, to taste our single vineyard, District, and Sub-AVA releases. Serial Wines is where you can savor all that Paso Robles has to offer.
Comments
Commenting has been turned off.