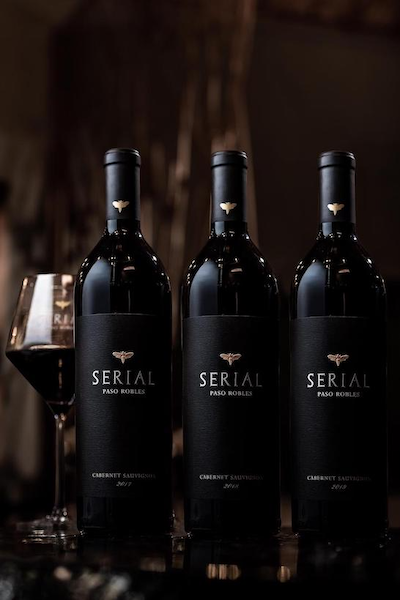 Paso Robles Cabernet Sauvignon Vertical 3-pack
2017
Serial Cabernet Sauvignon 2017, Paso Robles strikes the perfect balance of dark, lush fruit and structure. Ripe blackcurrant, roasted fig and cocoa notes give way to complex layers of toasted spice and vanilla on the finish. Our excitement and commitment to the region and this series of wines is captured in their richness and opulence.
2018
Rich and sophisticated, redcurrant and black cherry aromatics flirt with cedar and leather showcasing this opulent wine. Decadent flavors of plum, fig and chocolate-covered blueberries provide a big, fruit-driven core. Serial Cabernet Sauvignon is silky smooth and finishes elegantly on notes of ripe cherries and wild berries.
2019
The result of a gentle growing season in Paso Robles, this cabernet sauvignon has deeply developed color and flavor—the richness of cherries jubilee and macerated berries, softly touched with dusty cocoa. Silky smooth texture glides over noticeable tannins balancing power and softness into a broad and lengthy finish.