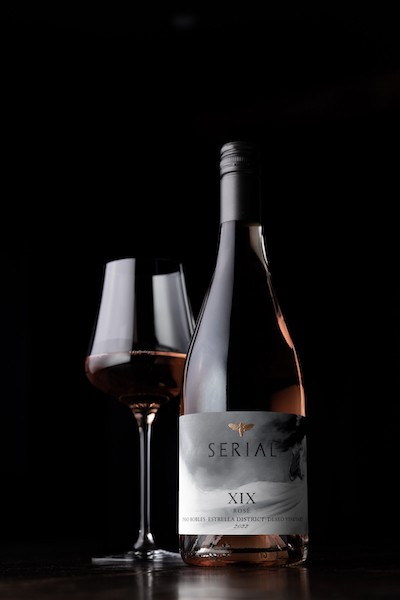 2022 Serial Deseo Vineyard, Rosé
Introducing the first-ever vineyard designate from our estate Deseo Vineyard in the Estrella District—an artful
blend of Tempranillo (59%) and Syrah (41%) grown exclusively for rosé production. A light Provençale-style hue
foretells aromas of rose petal, white cherry, melon rind and tarragon. The mouthfeel is bright, clean and centered
with flavors of watermelon, blood orange and just-ripe raspberry. Luscious mid-palate depth progresses into the
finish with refreshing hints of sea spray and lavender. Directly pressed for cold fermentation and aging in stainless
steel, only 396 cases produced.

Vintage Notes: Dry winter weather and low yields paved the way for an early ripening schedule, which was balanced by moderate growing conditions deep into summer. The rosé-dedicated fruit at Deseo Vineyard was harvested on August 17 in advance of a late-summer heat wave, locking in vibrant aromatics and fresh natural acidity.