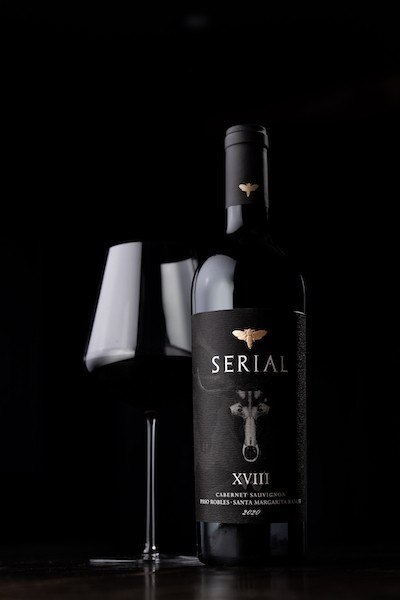 2020 Serial Santa Margarita Ranch, Cabernet Sauvignon
Introducing Serial's inaugural Cabernet Sauvignon from the storied Santa Margarita Ranch, the southernmost site in the Paso Robles region, located just 14 miles from the Pacific Ocean. A dark, inky garnet hue foreshadows the concentration to come. Aromas of wild berries, huckleberry and savory jam reveal hints of earthy cedar and black licorice. The mouthfeel is commanding and enveloping, unfolding with complex flavors of black cherry, cassis, pomegranate, leather, pipe tobacco and graphite. This up-front energy lengthens into a deep, bold, structured finish—a wine for those who cherish tannic evolution while cellaring. Aged for 18 months in 50 percent new French oak barrels. Ultra-limited, only 163 cases produced.

​Vintage Notes: Early spring rains and cooler temperatures set the initial tone for the 2020 growing season in Paso Robles. The flowering period was steady and conditions remained moderate well into summer. A pair of later-summer heat waves accelerated the pace into harvest and brought full flavor development with balanced ripeness.